RESIDENCE PERMITS
Questo post è disponibile anche in: Italian, Arabic, Chinese (Simplified), French, Ukrainian
Residence permits allow foreign citizens to live lawfully in Italy.
In order to apply for a residence permit, foreign citizens can:
either, fill in forms provided in a kit distributed at Post Offices, at the "sportello amico" (see which),
or go directly to the Questura (see which)
PERMITS THAT CAN BE APPLIED FOR THROUGH KITS AT POST OFFICES
fosterage,
religious reasons,
residence of choice,
study,
mission,
political asylum (renewal),
employment for specific cases provided for by art. 27 of Legislative Decree n. 286 of 25 July 1998,
apprenticeship for professional training,
waiting for citizenship,
waiting for employment,
CE residence permit for long-term residents,
subordinate job,
seasonal subordinate job,
self-employment,
family,
family with minors 14-18 years old, stateless status (renewal)
The Kit provided at Post Offices is also necessary when applying for:
conversion, copy or revision of residence permit,
WHEREAS
application for the first issuing of residence permits for subordinate job and the first issuing of residence permits for family joining must be carried out directly at the Sportello Unico for Immigration at the Prefettura.
PERMITS THAT CAN BE APPLIED FOR AT THE QUESTURA
political asylum (first issuing),  medical treatments, sport matches, Justice, minors, humanitarian reasons, stateless status (first issuing), work holidays, family reasons in case of marriage between a foreign citizen and an Italian or community citizen, residence document for foreign relatives of an Italian or E.U. citizen.
Paper residence permit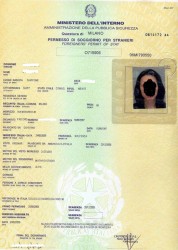 Electronic residence permit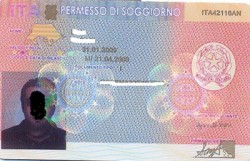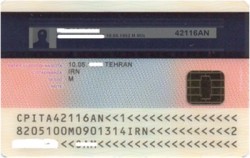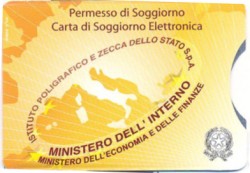 Receipt of Poste Italiane (Italian Post Office) confirming the application for a residence permit